Health Check-up and Blood Donation Camp- 2018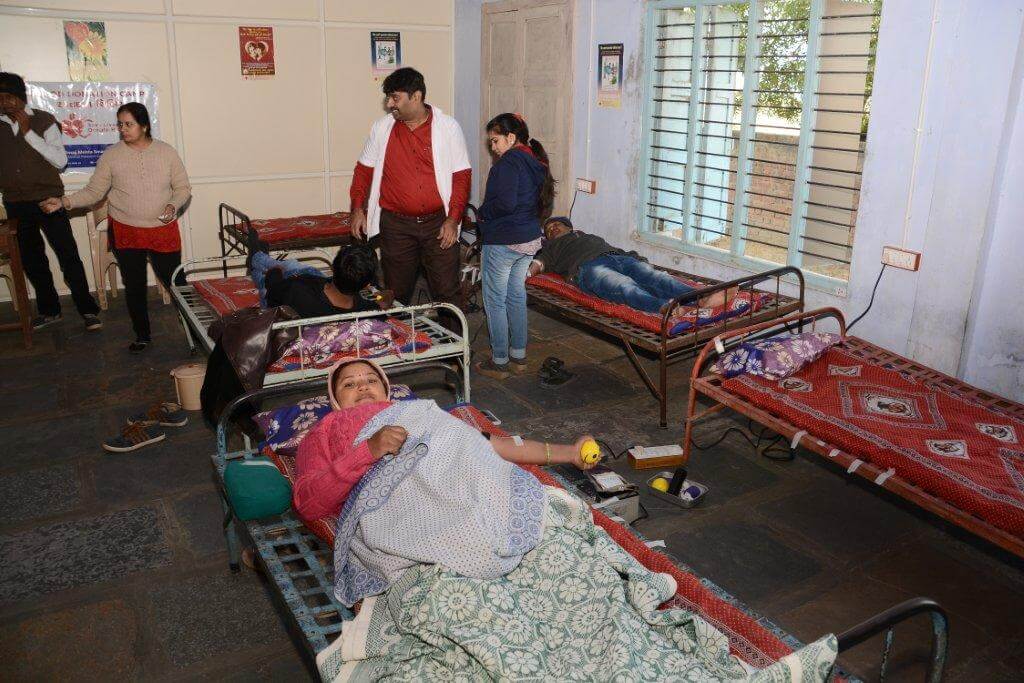 Shree Meghmani Parivar
Health Check-up and Blood Donation Camp
Sunday, 30 December 2018: Shree Swaminarayan High School, Trent
As an annual health care activity of Meghmani Charitable Trust for the society, 12th edition of the Health Check-up and Blood Donation Camp was organized on 30 December 2018 at village Trent, district Ahmedabad. The camp provided an opportunity to citizens to interact and consult with distinguished doctors from different specializations. During the health camp, a blood donation activity was exercised by trained and qualified team of medical professionals, which was facilitated by Red Cross Society and Dr Jivraj Mehta Hospital, Ahmedabad.
The Camp was served by various distinguished doctors from different specializations. Dr Atul Bhatt (Orthopedics) was the chief guest at the health camp. Some other distinguished doctors at the health camp were Dr Dilip Patel (Physician), Dr Monaben Shah (Gynec), Dr Pinalben (Eye Surgeon), Dr Tarun Dave (Cardiology), Dr Dinesh Lakum (Skin).
Health Camp witnessed an strength of more than 1000 patients from Trent and nearby villages. Post the examinations, free medicines were distributed to patients. Over 500 pairs of Spectacles were also distributed to visiting patients free of charge on recommendation by Eye specialist. Blood donors were greeted with Gifts (Bags and Dinner Set) as token of appreciation. During the blood camp, 300 units of blood were donated by citizens from nearby villages as well as members of Meghmani Parivar. During the previous editions of this camp, over 2200 units of blood has been collected while over 10000 patients have been examined.
This Camp was an initiative of Meghmani Charitable Trust which is promoted by Ahmadabad based conglomerate Meghmani Group for Noble Cause with an aim to support citizens of Trent and nearby villages with door step health check up facility and creating awareness about the health care activities.